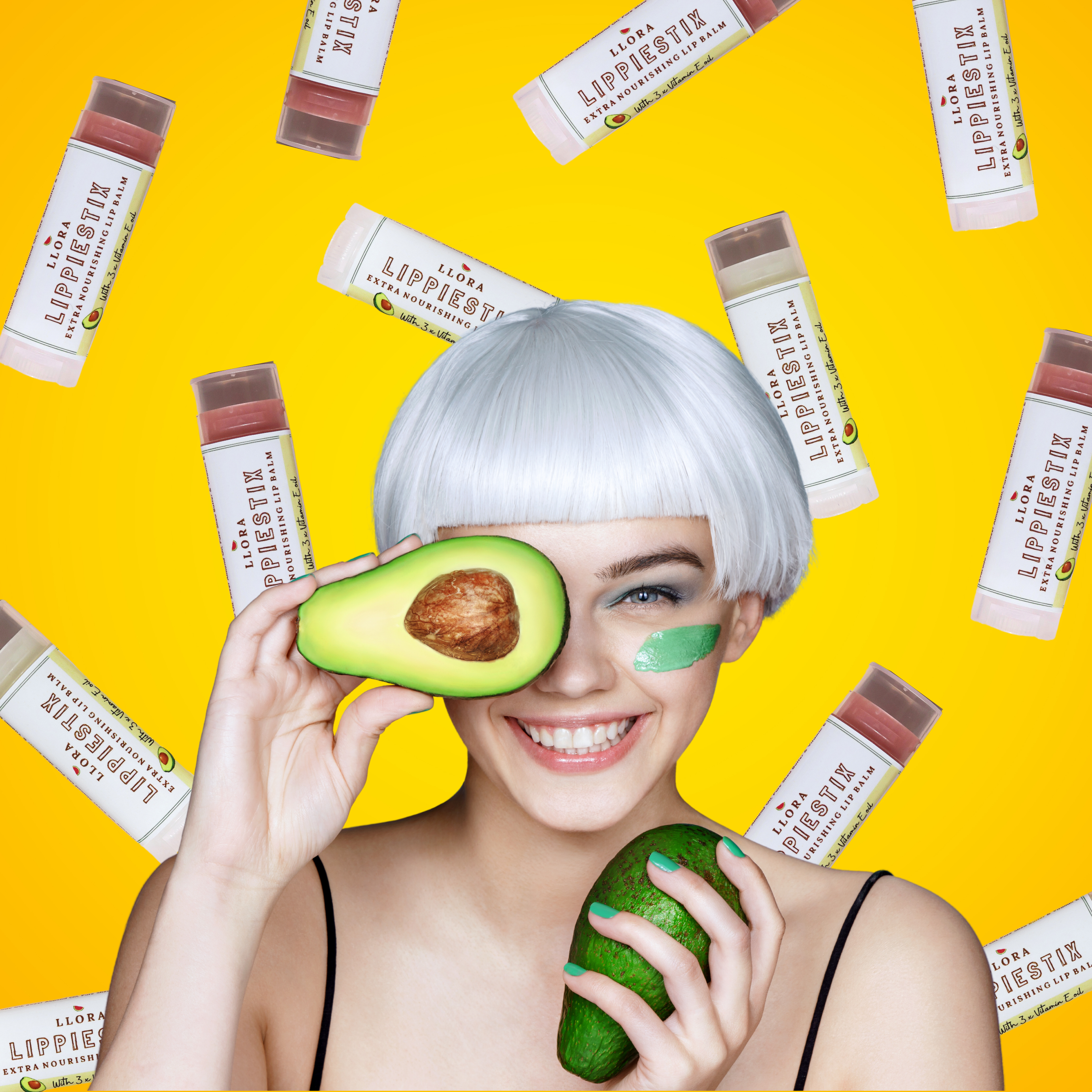 Looking after your skin isn't boring or complicated. LLORA will prove it!
December 16th, Subang Jaya - Turn heads without chemicals. Beauty has never looked this fun with LLORA's All-natural Lip Balms and Body Scrubs. From healthcare workers and graduates to cabin feverish quarantine shut-ins, this unique Malaysian-based brand is worry-free, uncomplicated and effective for any self-care enthusiast. LLORA, the creators of what may be the cleanest formulated organic lip balms and body scrubs on earth, is ready to hit the ground running in January 2021 and beyond.
The Limited Edition Dessert Stained Lip Balms, Strawberry Shortcake and Marmalade Brownie are already best sellers and have created a buzz within the company's community of social influencers, but it's about to wreak even bigger havoc and mark its territory on all lips next year with new scrumptious additions; Mango Sorbet, Peach Purrfect, Blueberry Jam and Bulgarian Rose. The entire Lippiestix Stained Lip Balm Collection is also coming in hot with an all-new look. Not forgetting, their on-trend Nude Trio Lippiestix in shades of Nude Brown, Nude Pink and Nude Coral, are an all-time best seller thoughtfully created to deliver the stay-on moisture all day.
LLORA's Lippiestix Stained Lip Balms and Extra Nourishing Lip Balms are handcrafted in Subang Jaya by LLORA's fussy and talented crafters who know what the body needs. They screen their oils very strictly and use only high-quality naturally-derived ingredients that are loaded with the most sought after plant and fruit-based extracts the likes of Australian cold-pressed Avocado oil, Sweet Almond oil and pure Shea Butter that acts as a moisturising booster.
Driven by its commitment to not compromise the performance, all Lippiestix are lab-tested and 100% safe to use. They are Paraben-free, SLS/SLES-free, Petroleum wax-free and Silicone-free. Your lips won't flake out on you.
"We believe that the regime to healthy skin should be fun and daily routine to look forward to, and that is why we handcrafted these products using the highest quality ingredients. They are freshly made in small batches suitable for urban environments, and for those who want to carry them while travelling" - LLORA
Pushing the boundaries even further is LLORA's Body Scrub Collection. Created to be safe and gentle for sensitive skin, tribe members of the social community love the skin-soothing after effect, and what made them even more of a self-care favourite is their 100% halal, vegan and cruelty-free ingredients. The body scrub collection features The Original Coffee (best seller), The Watermelon, and The Hot Chocolate. LLORA didn't miss the mark with them either. Each one is blended with ingredients for specific benefits such as skin metabolism, detoxification, hydration with Vitamin E, erase cellulite, lightening of stretch marks, as well as breakouts and scars.
By combining the principals of being uncomplicated and high-quality natural ingredients, LLORA's Lippiestix Lip Balms and Body Scrubs are expected to be incredibly well-received in a consumer market primed for both the young, mature and fun body care.
About LLORA
Established in 2020, in just a short period of time, LLORA perfected the art of making bath and body care gentle, easy, clean and pleasant for everyone. Together with a team of fussy and talented crafters who knows what changes the body and how to use body care essentials, they strive to deliver products that are overflowing with natural ingredients, all conveniently portioned for the busy and on-the-go individuals who love pampering their body and skin.
Learn more about LLORA at LLORA Bath & Body Care or follow LLORA on Facebook and Instagram for daily doses of bath and body care routine and products.